Why join CareOregon?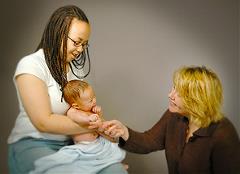 Join us because you'll be part of a growing nonprofit health plan that has been at the forefront of health reform and health care innovations for more than 25 years.
Our patient-centered, community-oriented approach has created unique career opportunities that appeal to those who are passionate about doing important work in exciting new ways.
Our employees like knowing that their work makes a real difference. Together, we help improve the lives of the Oregonians we serve through the Oregon Health Plan (Medicaid) and Medicare Advantage.
In addition to satisfying work, our staff enjoys a comprehensive benefits package, including:
Flexible work schedules.
Telecommuting options for many positions.
Employer-paid transit pass or subsidy.
Subsidy for wellness activities.
A 401k program with generous employer contributions.
Sit-stand desks in contemporary downtown offices.
Training and education opportunities.
There are so many good things about being here, they'll never fit on one page! Follow the directions in our Career Center below to apply for positions that interest you. We look forward to hearing from you. (If you have any difficulty submitting your resume through the online process, please let us know by emailing hr@careoregon.org.)
We are an equal opportunity employer. We evaluate qualified applicants without regard to race, color, religion, sex, gender identity, national origin, disability, veteran status and other protected classes. Our Affirmative Action Plan is available upon request.
Click here
to enter our
Careers portal