When it comes to physical health, our members are covered from birth onward. When you first start with CareOregon, we recommend you begin with a wellness visit. As soon as you can, call the primary care provider's office on the front of your Member ID card. Let the clinic know you're a new patient and CareOregon member, and that you'd like to schedule a wellness visit. Or, click here to find a provider.
Your physical health benefits include:
Doctor visits
Lab tests and X-rays
Family planning
Pregnancy care
Hospital stays
Hearing services
Durable medical equipment, such as a wheelchair or walker (learn more in our handout: English | Spanish | Arabic | Simplified Chinese | Traditional Chinese | Russian | Somali | Vietnamese)
Physical therapy, chiropractic, acupuncture and other alternative care for specific health conditions (with referral)
Prescription drugs
Your primary care provider (PCP) may be a doctor, nurse practitioner or physician assistant. Click here to find a provider.
To make the most of your visit with your PCP, it's a good idea to prepare. Bring a list of questions you may have. Also, bring a list of all the medications you're currently taking.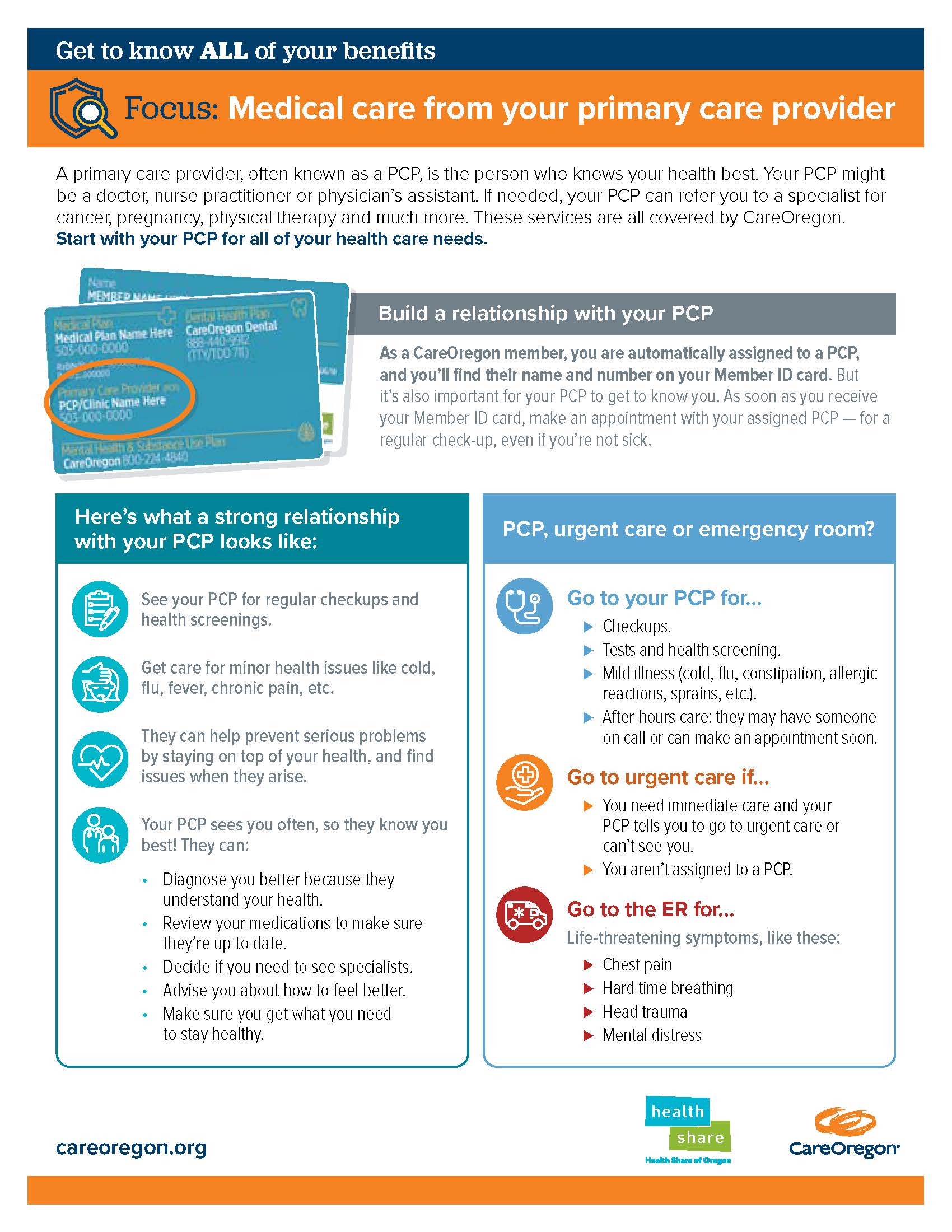 Learn about medical care from your primary care provider (PCP)
A primary care provider, often known as a PCP, is the person who knows your health best. Click on a link below to view our handout that helps you get to know your PCP and when to visit your PCP, urgent care, or the emergency room.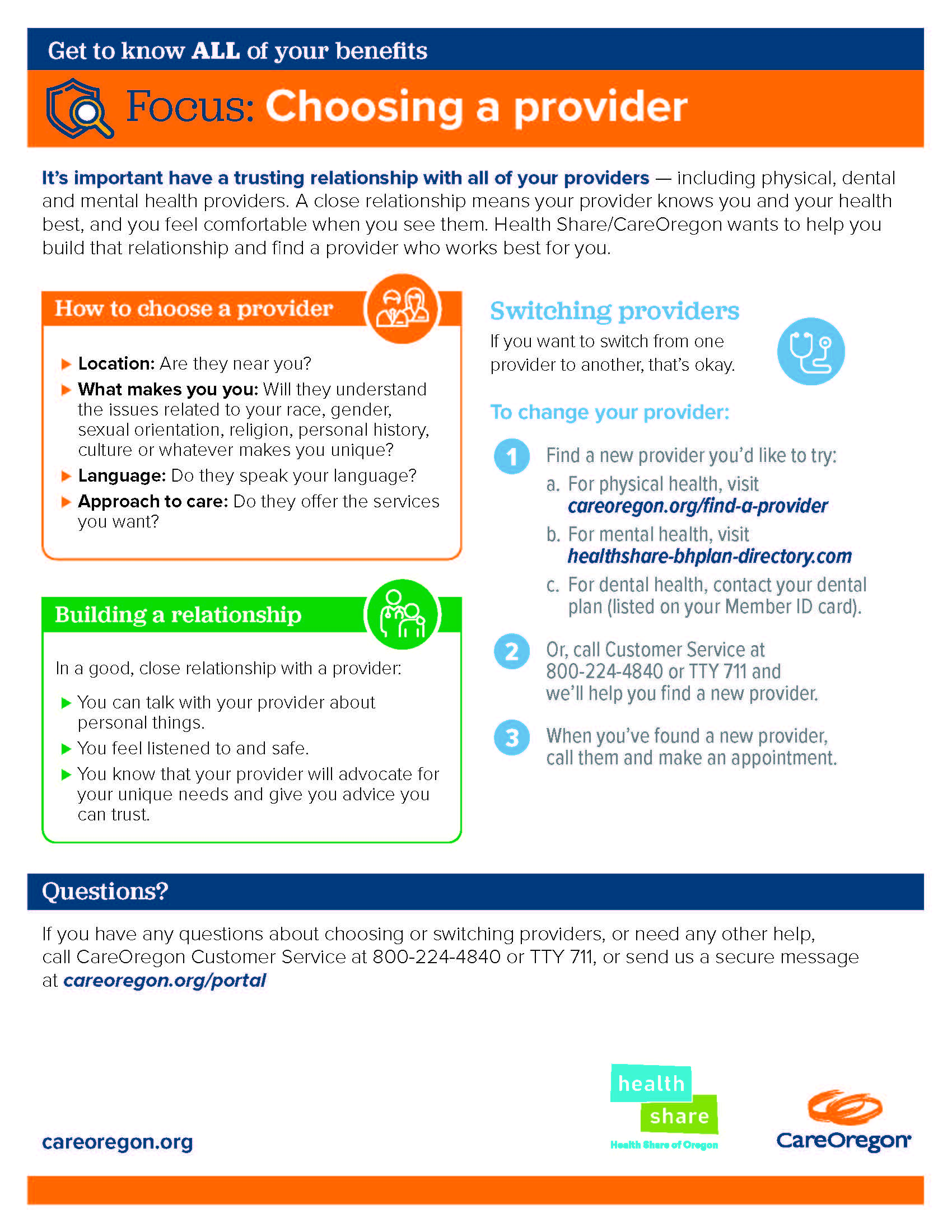 Learn about choosing your providers
It's important have a trusting relationship with all of your providers — including physical, dental and mental health providers. Click on a link below to view our handout that helps you choose your provider, build relationships with your providers, and switch providers when you need to.