CareOregon celebrates the grand opening of the Central City Concern's Karibu Stabilization Program
Mar 2, 2023, 00:04 AM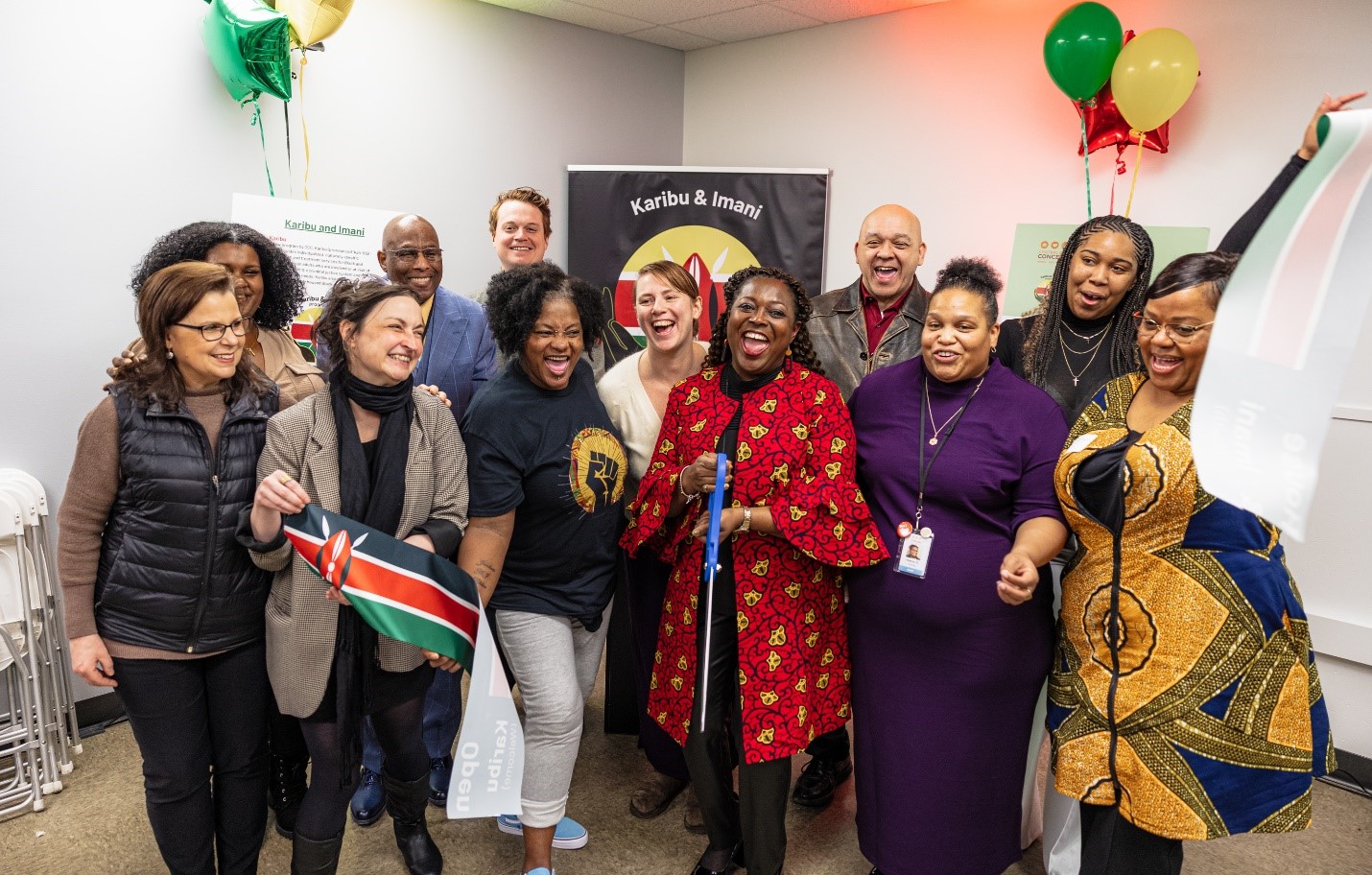 Photo of the Karibu Stabilization Program ribbon cutting. Courtesy of Central City Concern.
This week, the CareOregon team was proud to celebrate the grand opening of Central City Concern's Karibu Stabilization Program, a new culturally specific behavioral health program is designed to support African American community members involved with the justice system needing behavioral health and housing support. In addition to onsite addiction and mental health recovery support, the Karibu site includes 20 supportive housing units at its Southeast Portland location.
"This program is filling a critical gap in our social safety net," said Jill Archer, CareOregon vice president of behavioral health. "We know that African Americans are disproportionately represented in the criminal justice system, especially those with behavioral health needs, and yet there has been a significant gap in culturally specific services to support this community. Having a program like Karibu that is designed to fill this gap and do so in an inclusive, culturally specific way—it has the potential to be transformative."
CareOregon covered 75% of the capital construction costs—investing $905,000 toward the project's $1.2 million development cost—and is supporting ongoing clinical services at approximately $400,000 annually.
This investment is part of a portfolio of behavioral health investments aimed at stabilizing and strengthening our region's behavioral health system. Since 2020, CareOregon has invested more than $110 million dollars in Oregon's behavioral health safety net system.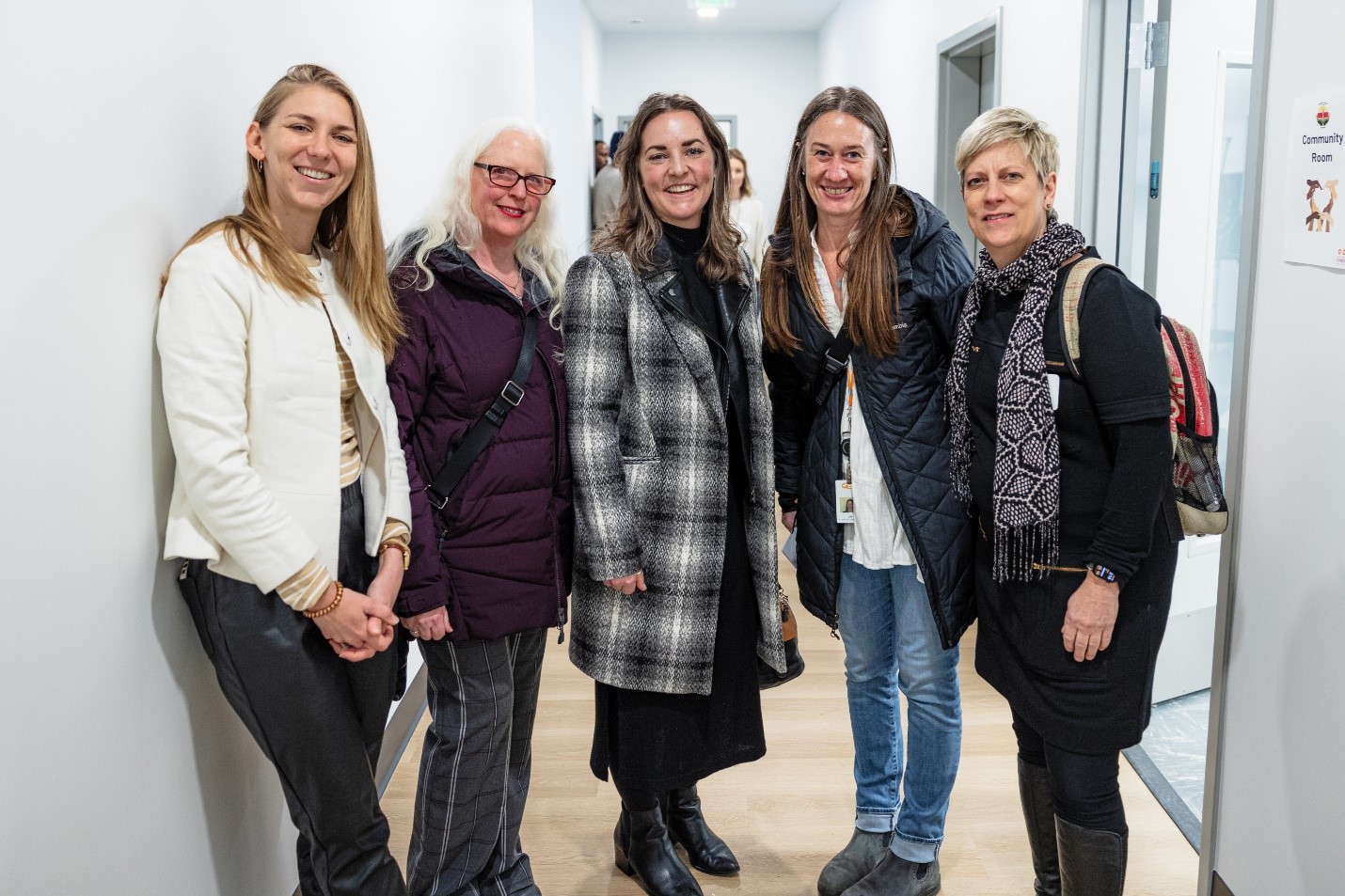 CareOregon's Amy Shea-Reyes (second from left), Bonnie Holdahl (center), Jill Archer (second from right) strike a pose with members of the Central City Concern team. Photo courtesy of Central City Concern.