Provider Spotlight: Multnomah County's Baby Day Clinics target early access to dental care
Apr 25, 2023, 15:48 PM
CareOregon is proud to partner with community health centers throughout our region to provide access to quality care for members. By offering community-based care, health centers can create services and programs that improve community access and improve overall health.
For this year's National Children's Dental Health Month, with its theme of "Brush Floss Smile," Multnomah County Health Department's Community Health Center focused on our youngest patients to coincide with our Baby Day clinics.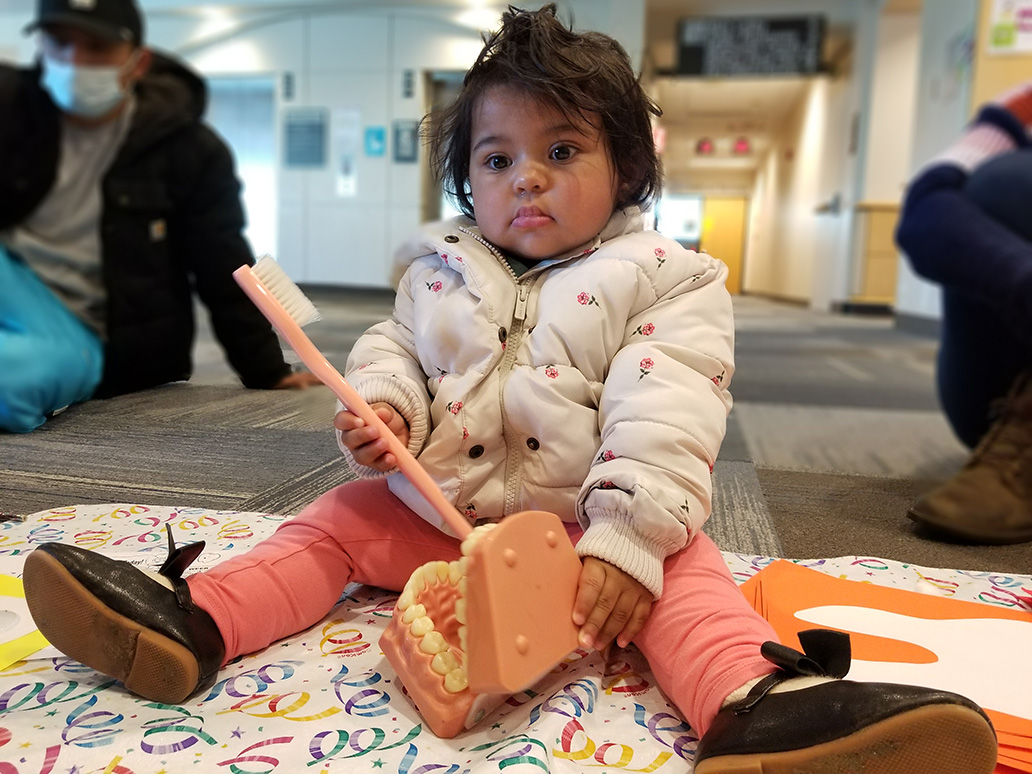 Baby Day clinics are for children aged three and under, where these toddlers get a brief exam, cleaning, fluoride varnish, referral to additional services in our general clinics if needed, like SDF treatment, and their parents or caregivers receive oral hygiene instructions to care for their kids' teeth. Our dental community health worker planned a dental themed craft project that kids could do onsite or take home; bilingual Spanish/English story time with books focused on oral health; and playful brushing practice with our puppet friends.
We're proud to spotlight the tremendous work of Multnomah County's "Baby Day Clinics" that target early exposure to and connection with dental health services.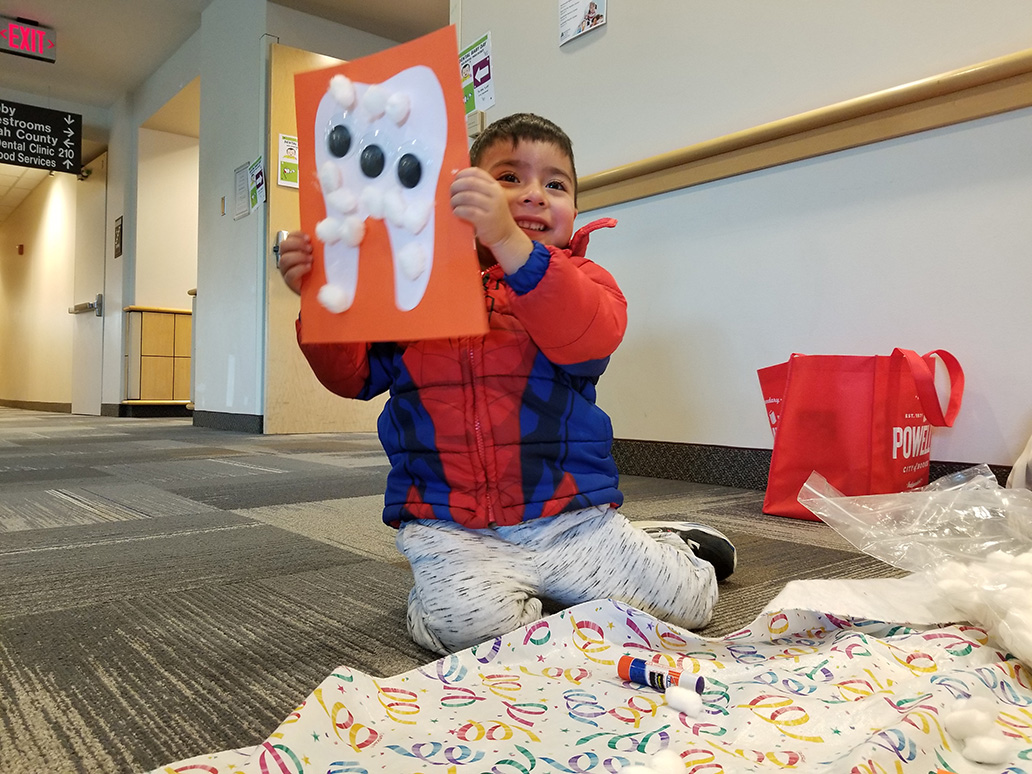 The events were open to other children present at the health center that day for other primary care or dental appointments, and we had a number of takers who got in on the fun, as well as adults at the clinic for their own appointments who were happy to take home the arts and crafts project for their kids/grandkids/nieces and nephews or neighbors. Altogether, we reached over 150 families over four days at four sites.
With our Baby Day clinics teaching toothbrushing and flossing in an approachable, supportive manner and encouraging a feeling of comfort and familiarity with dental care, we know we are helping families to lead their children on a path to a lifetime of good oral health. These events were a hit with our families, and they received high praise from our dental staff, who commented that there was much less crying than usual for a Baby Day- valuable feedback indeed!
Multnomah County's Community Health Center is Oregon's largest FQHC, serving patients throughout the Portland Metro area in our dental program's seven clinics. We serve patients with Care Oregon Dental insurance and provide safety-net care to uninsured patients in urgent need. We are accepting new patients. To establish care at one of our clinics, please call 503-988-6942.
Photos from Multnomah County Community Health Center.