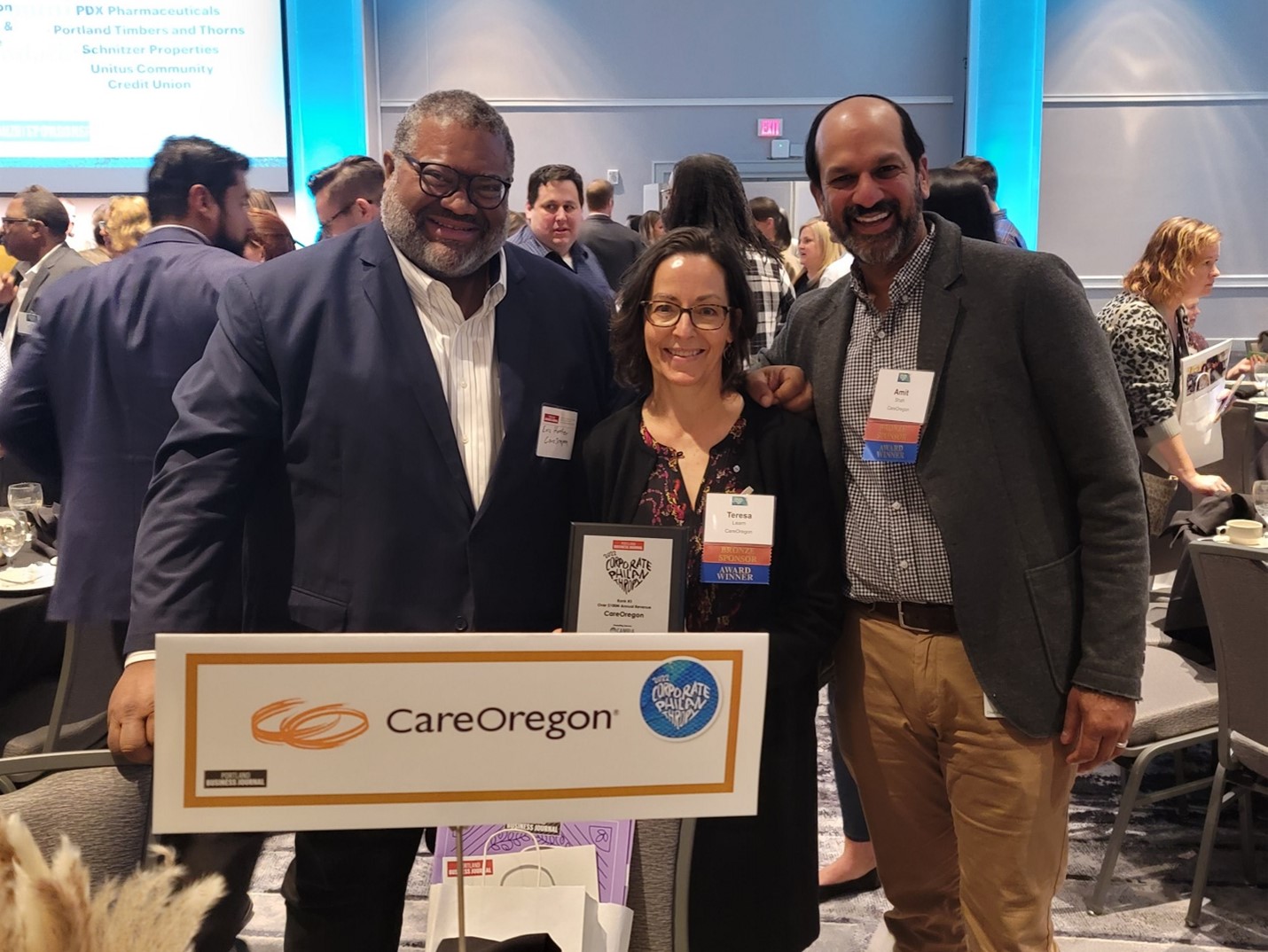 CareOregon CEO Eric C. Hunter, Chief Financial Officer Teresa Learn and Chief Medical Officer proudly display CareOregon's Corporate Philanthropy Award.
CareOregon is thrilled to be recognized for the fifth year in a row as a top philanthropic organization by the Portland Business Journal.
This week, we were recognized as the third most generous company in the Enterprise category ($100M+ in revenue) at the Corporate Philanthropy Awards for investing $14.6 million in our community-based organization partners in 2021.
You can learn more about commitment to the community in our 2021 Annual Report.