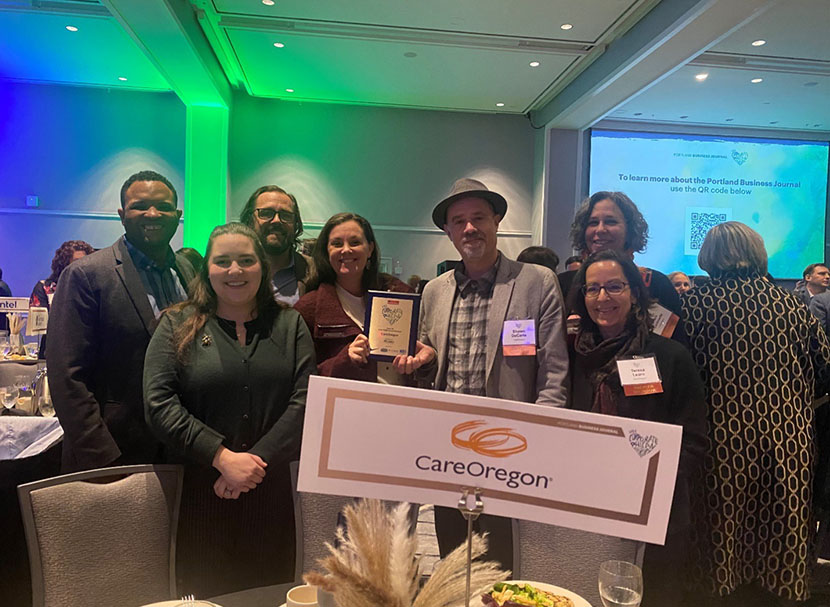 For the sixth year in a row, Portland Business Journal recognized CareOregon as a top philanthropic organization in Oregon for investing $8.8 million in more than 150 community-based organization partners in 2022.
CareOregon was awarded fourth most generous company in the Enterprise Category (companies with revenue at or above $100 million) for its commitment to community. Investments have helped partners fill critical gaps in social services, including supporting organizations that help strengthen and grow social health programming in priority areas such as housing, food access, among other social health supports. CareOregon also made large investments in behavioral health, including awarding grants to Mental Health & Addiction Association of Oregon (MHAAO), Central City Concern and CODA.
"CareOregon works every day to make health care work for absolutely everyone," said Alison Arella, Vice President of Community Impact at CareOregon. "But this work isn't done alone. Our community partners provide crucial services for our members and help them stay on a healthy path. We are grateful for the care these vital organizations offer and are proud to support them."
You can learn more about commitment to the community in our 2022 Annual Report.