First Housing is Health project is launched
Nov 28, 2018, 08:00 AM
Civic and health plan leaders gathered Nov. 27 to celebrate the opening of Hazel Heights, Central City Concern's newest affordable housing community, at Southeast 123rd Avenue and Stark Street.
Hazel Heights is part of CCC's Housing is Health initiative, a pioneering partnership with CareOregon and five other health care organizations — Adventist Health, Kaiser Permanente Northwest, Legacy Health, Oregon Health & Science University and Providence Health & Services —which pledged $21.5 million toward the construction of three projects totaling 379 units of low-income and supported housing to East and North Portland. Other major funders of the development are Umpqua Bank, Portland Housing Bureau, US Bank Community Development Corp., Oregon Housing and Community Services, Federal Home Loan Bank and PGE.
Cost of the Hazel Heights project is about $26 million. It is the first of the three to be completed. It is targeted to people who are employed and are exiting transitional housing programs, but still may have barriers to permanent housing. Eight units will be reserved for households at 30 percent of median family income, 30 for households at 50 percent and 115 for households at 60 percent. It includes units set aside in partnership with Native American Rehabilitation Association (NARA), our Tribal Care Coordination partner.
December 4, the second property, the 51-unit Charlotte B. Rutherford Place in North Portland, comes on line as well. Housing and projects like these are a key component of CareOregon's strategy to address social determinants of health.
For additional information: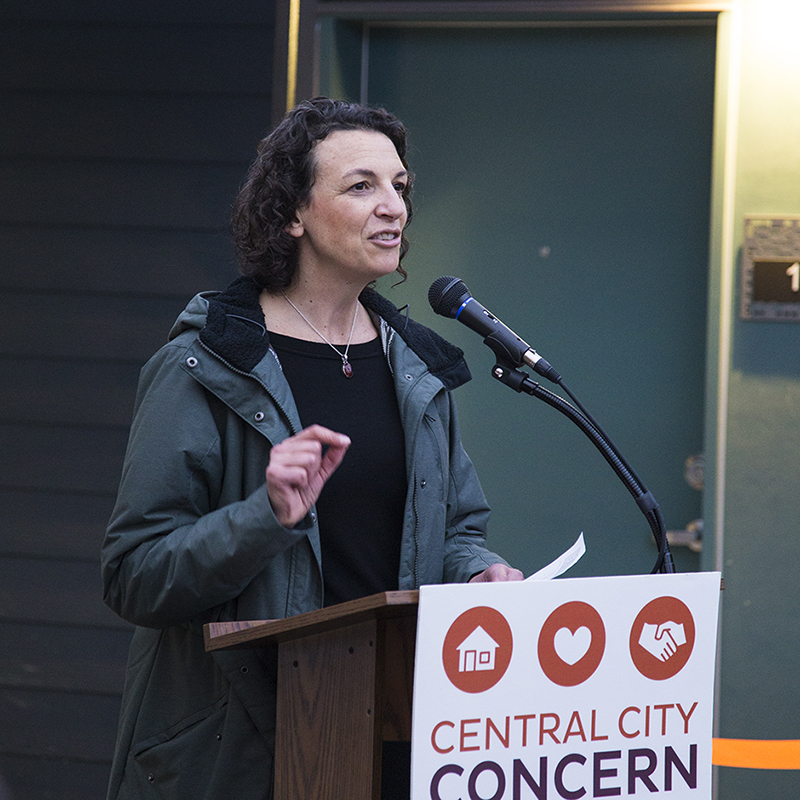 Rachel Solotaroff, MD, CEO of Central City Concern, welcomes the community to Hazel Heights.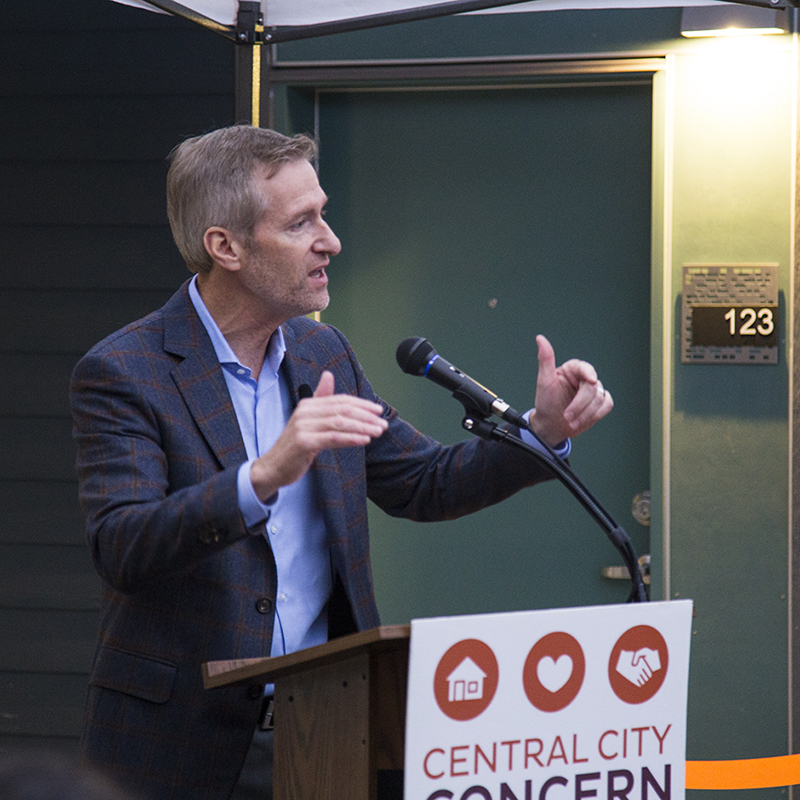 Portland Mayor Ted Wheeler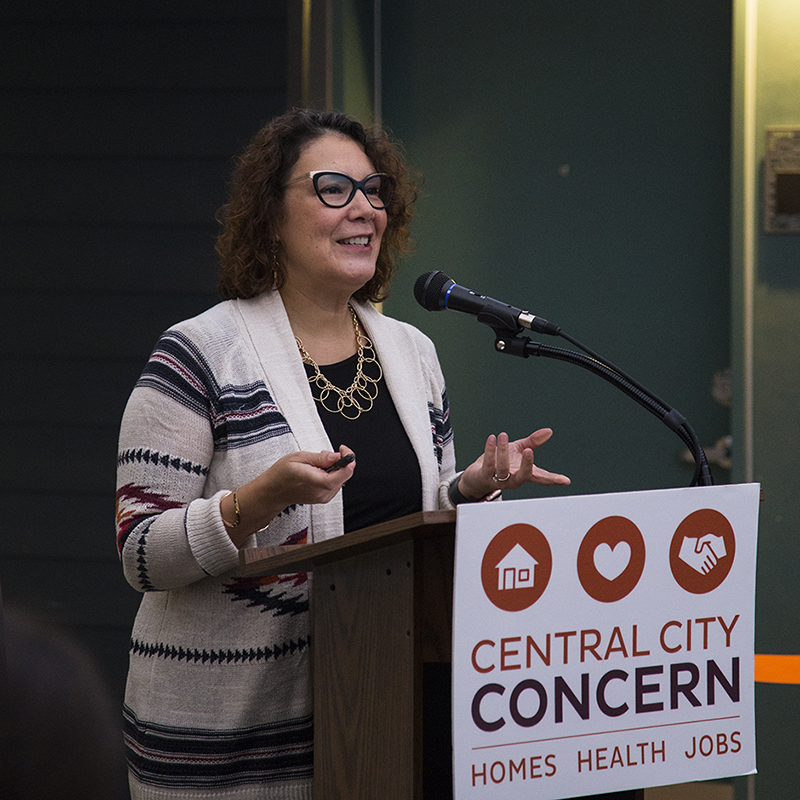 Jessica Vega Pederson, a resident and representative of the area as Multnomah County Commissioner, District 3.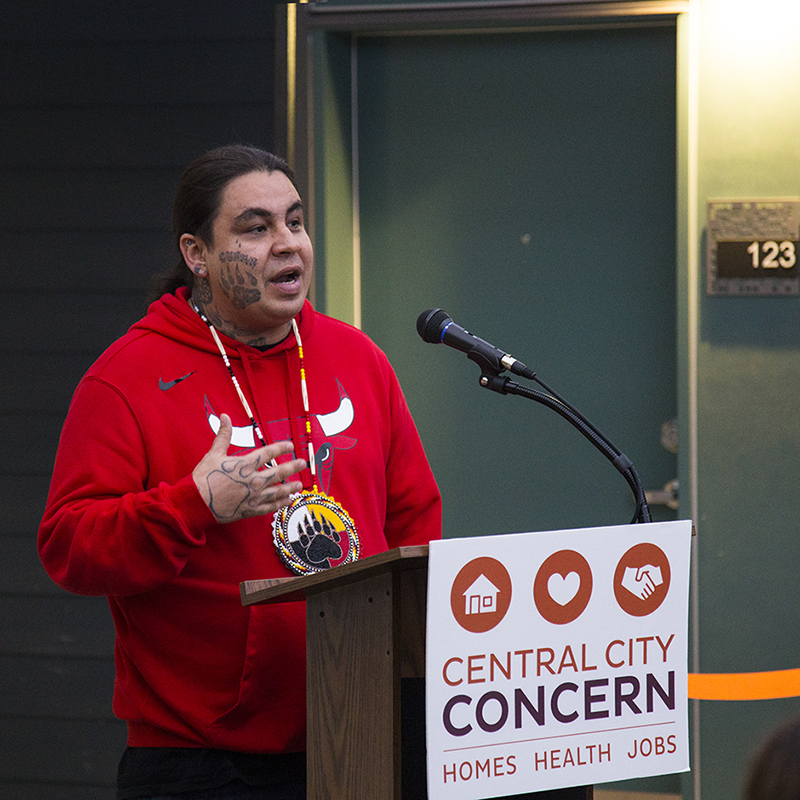 Jerrod Murray, resident of Hazel Heights, tells what permanent housing means for him and his family.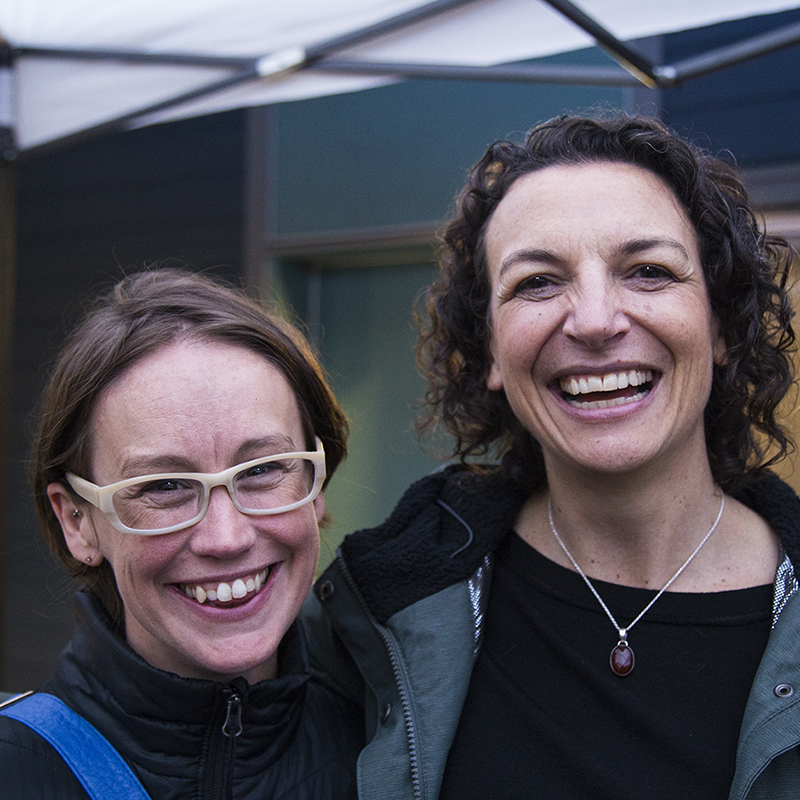 Mindy Stadtlander, executive director of CareOregon Medicaid & Network Services, celebrates with Rachel Solotaroff, MD, CEO of Central City Concern.