A partnership for a stronger Rockwood: CareOregon celebrates its first year with CareOregon Boys & Girls Club at Rockwood
May 26, 2023, 17:31 PM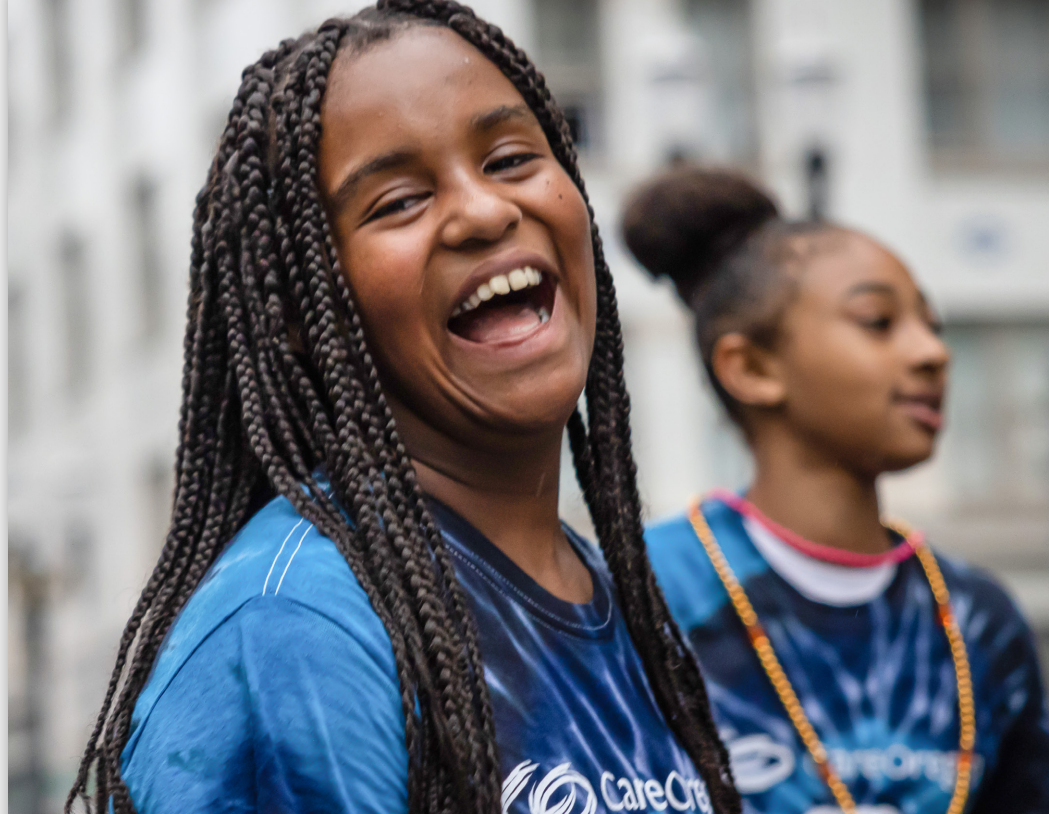 Last year, CareOregon was honored to make a significant 10-year investment in the Boys & Girls Club of Portland Metropolitan Area—resulting in the organization's Rockwood Club becoming the CareOregon Boys & Girls Club at Rockwood. Since then, we've worked together to help foster a stronger region for kids and families with an intentional focus on improving access to services and supports in Rockwood.
With nearly half of Rockwood residents qualifying for the Oregon Health Plan—making it the highest concentration of OHP members in the region—this partnership aims to improve access to care and social health while building community.
"We are six years into operating our new clubhouse in East County and our presence of the in the community has been transformative," said Boys & Girls Club CEO Terry Johnson. "Establishing a strategic partnership with CareOregon over the past year has bolstered our efforts to ensure all youth have access to the resources they need to thrive academically and socially."

In our first year, we've worked together to help co-create and support programs and services to address Club families' needs such as education, and food and nutrition support, including a partnership with Mudbone Grown to increase access to healthy foods.
We worked to get more families connected to information and support through the Oregon Health Plan to better help them navigate the healthcare system.
Together, we helped create a stronger sense of community by embracing our role as campus partners. We dedicated staff time, resources and spent volunteer hours cleaning up the campus and surrounding neighborhood, including at a spring cleanup event in partnership with SOLVE.
"When we launched this partnership with the Boys & Girls Club, we intended to create a multiplier effect — really amplifying the reach of the Boys & Girls Club and strengthening the surrounding Rockwood community fabric," said Eric C. Hunter, CareOregon President and CEO. "We see this as a deep and lasting partnership that has the potential to drive deep and lasting change."
The CareOregon Boys & Girls Club at Rockwood provides afterschool and summer enrichment programming for students in the Reynolds and Centennial school districts and have opened their doors to become the homebase for HOLLA Charter School, a public tuition-free charter school aimed at supporting black, brown and indigenous youth. They are also collocated on a campus of likeminded nonprofit partners that serve as a one stop shop for families to access wrap around support services. Other campus partners include Latino Network, Open School East and New Avenues for Youth, all working together to build a stronger Rockwood.
For more on this partnership, explore the 2022 CareOregon Boys & Girls Club at Rockwood Annual Report.